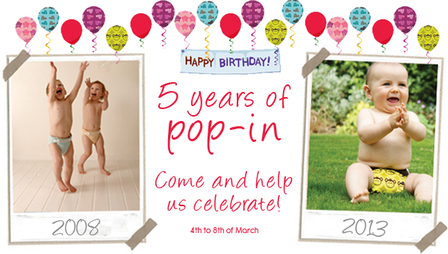 This week saw us celebrate 5 years of the Pop-In Nappy!
As a family, we have used Pop-In Nappies for almost as long and it was the Pop-In Original Nappy and Dri Night Booster (as it was called back in the day) that converted us to cloth nappies with our first born! It has been wonderful watching the Pop-In Nappy evolve over the years and it always amazes me how Close manage to make something that already seems outstanding, become even better!
To kick off the week's events we started up our very own Close New Zealand Facebook page so we had a page specific for the love of the creations from Close. We welcomed over 200 followers in our first week and we so happy to see so many cute baby photos with Pop-In Nappies on the babies!
More importantly, we gave away 8 Pop-In Nappies within New Zealand!
Our winners:
Naomi O
Justine v N
Emma C
Tammy S
Rosalie S
Heather M
Kim C
Antoinette M
All of our winners have now been emailed.
I'm looking forward to another 5 years!!!
Jacquie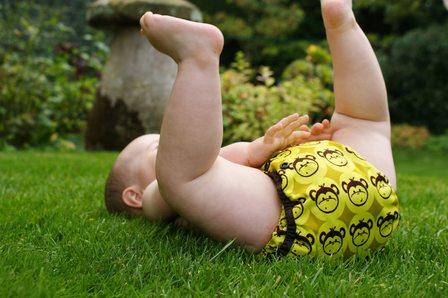 Posted: Sat 09 Mar 2013