Caboo +organic is the UK's premier soft baby carrier and still our most flexible Caboo. Updated last year this multi position baby carrier is better looking than ever, we've added some new modern styling, more support, a handy little zip pocket and our gorgeous new double faced marl fabric. We think it is the ultimate in luxury and style, keeping your little nipper cocooned in nothing but folds of our soft organic material.
Our original and most celebrated carrier thoughtfully updated...a little more structure but with all the same softness...we think it is just Close common sense! The soft wide straps distribute baby's weight evenly across both shoulders and our new larger re-enforced back panel gives added support. Easy to put on by yourself and to adjust, simply pull through the rings to tighten, no tying necessary. Multiple hands free positions, including discreeet support when breastfeeding and a new hip position for older babies. Secure straps support your baby from the top of their head to the base of their spine with excellent head and neck support and baby is held in the recommended 'frog legged' or 'M' position to fully support their developing hips and spine. The new padded cuff offers a little more support for baby and now has a handy zip pocket for you too.
Can be used from birth, 5lbs and upwards.
Main features:
- 98% organic cotton 2% Polyester
- Suitable for newborns 5lbs upwards
- Multiple hands-free front position, including discreet seated breast feeding support and an easy to use hip posistion for older babies
- Baby is held high in the "frogged leg position" or M carry position for developing hips and spine
- Easily adjustable to fit most wearers: simply pull fabric through rings to tighten
- Easy to use and comfortable with shaped and re-enforced back panel for added wearer support
- Soft wide straps
- Excellent weight distribution, great head and neck support in formative weeks/months. With new padded neck cuff providing a little more suppot for baby.
- Anchored cross reduces strain on wearer's shoulders and back
Caboo +organic

It seems a long time ago when a Caboo first made its way into the world, and it has been one big hug ever since...

Caboo is made from Certified 98% Organic cotton and is only dyed using Oeko-tex standard dyes that contain no harsh or harmful chemicals.

Caboo is simple and easy to use by yourself, it goes on quickly and easily and can adjust to fit all wearers by simply pulling the fabric through the rings.

Your baby will be held high and close to your heart providing natural reassurance and a feeling of security for you both. When you Caboo, your baby is fully supported from the top of their head to the base of their spine and behind their knees with less strain on their developing hips.

They will sit in a 'frog legged position' which is a very natural position for baby and naturally places less weight and strain on their developing hips.


Caboo is supremely comfortable for you too, our soft wide straps spread the weight of your little one evenly over both shoulders and the fixed cross provides excellent back support and will help reduce the strain on your shoulders.

Carefully streamlined to maintain flexible sizing but reduce the amount of exce

s

s fabric.
No need f

or tying!




As you would expect Caboo adheres to EN 13209-2:2005 and the T.I.C.K.S guidelines for safe baby carrying.
Why carry when you can Caboo? Caboo (urban definition: to be close to someone) is the UK's premier soft baby carrier; to Caboo is as simple with your newborn as it is with your nipper, whenever, wherever and however you use it. Great indoors, it will allow you to get on with your day hands free whilst maintaining that all important reassurance for you both, or take Caboo outside for some fresh air and share some scenery. With its beautiful new curves and additional support you can Caboo to your heart's content in both comfort and style!
Why Caboo +organic? Our original and most celebrated carrier is still a firm favourite with parents and offers the most flexible sizing across our range. Our gorgeous new double faced fabric is the ultimate in luxury and style, cocooning your little miracle in folds of beautifully soft organic material. Organic cotton is as soft, durable and wonderful to wear as other cottons, but reduces exposure to the chemicals that other cotton products bring with them which is great news for the more delicate skin of a newborn.

Currently available in:
Steel Marl Indigio Driftwood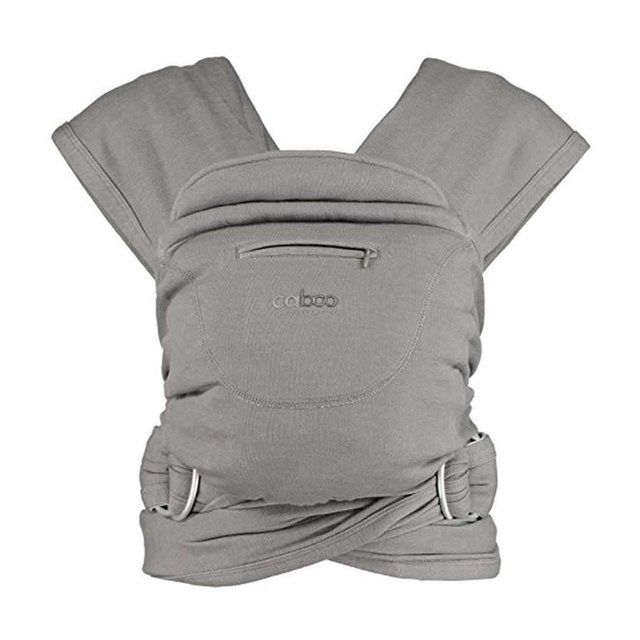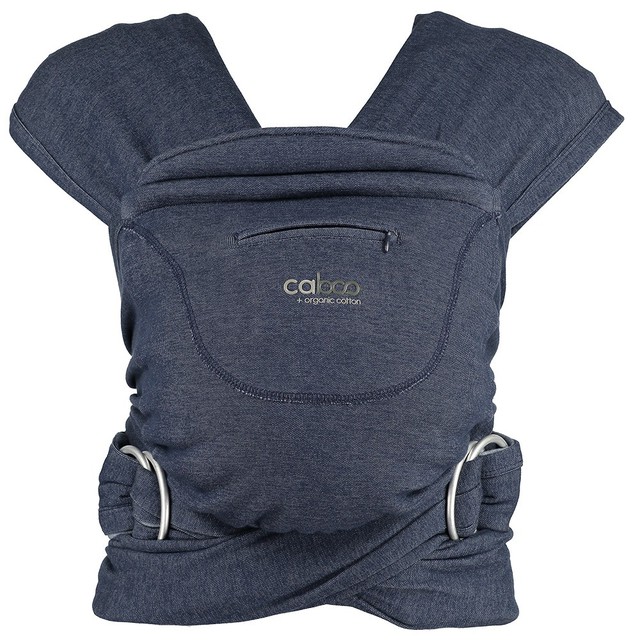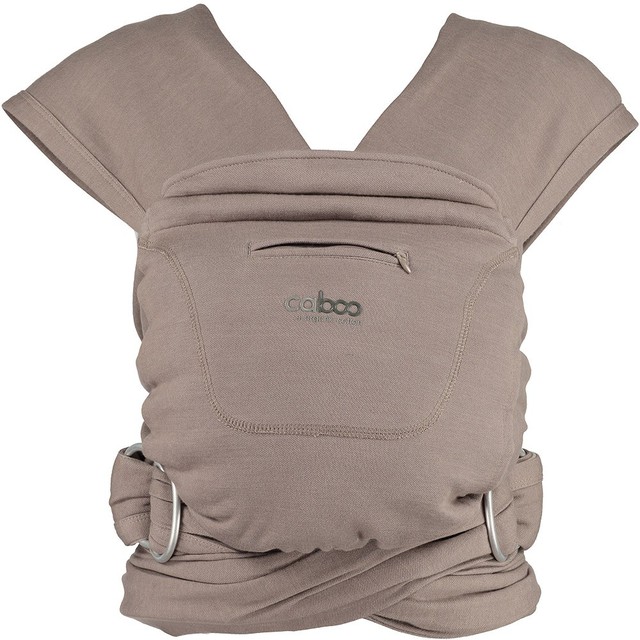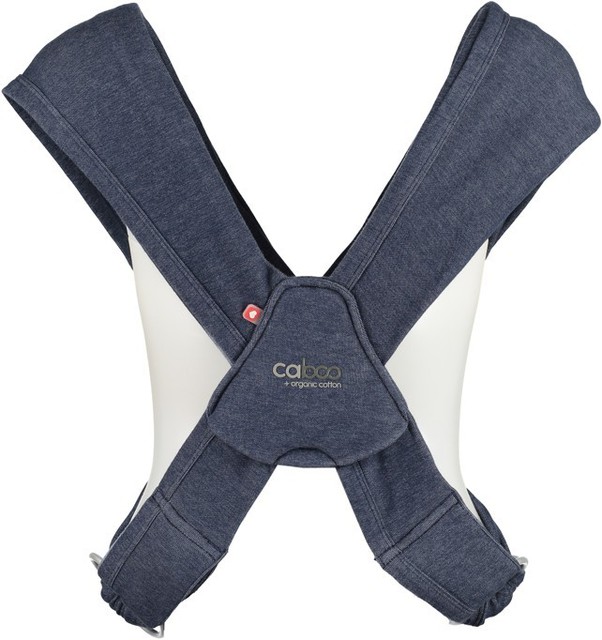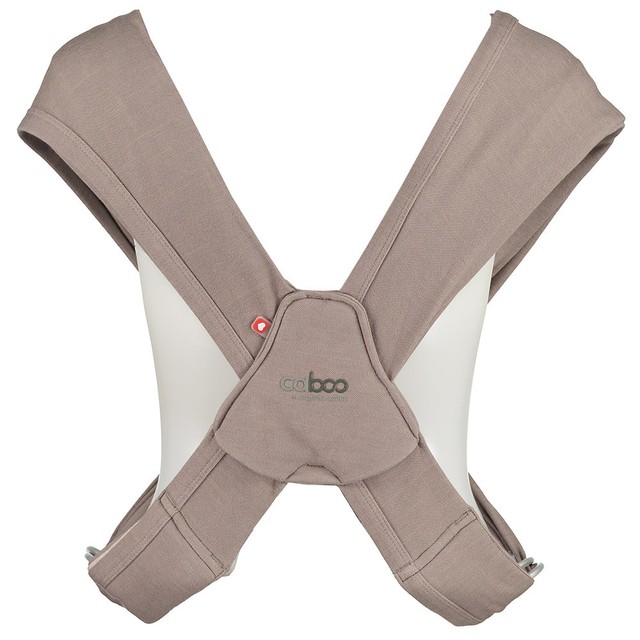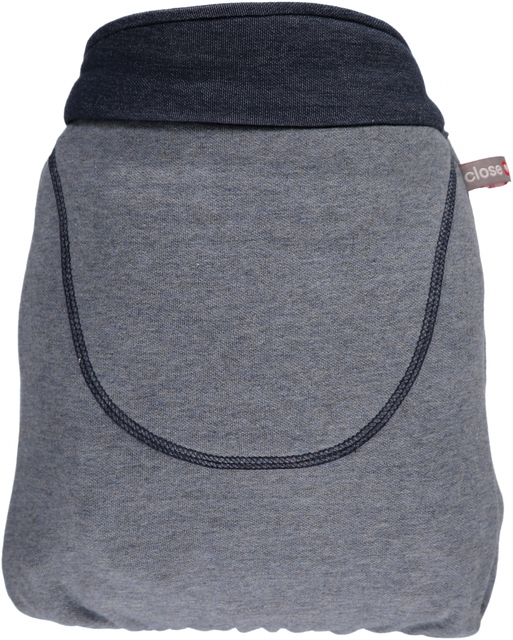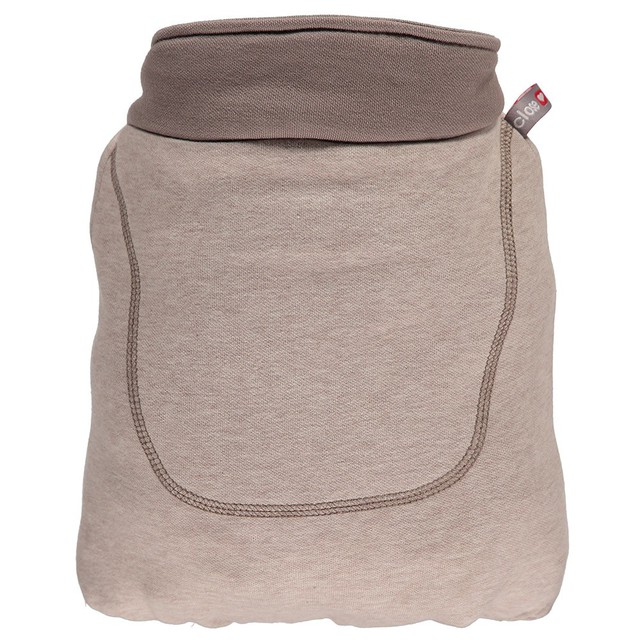 Why carry when you can Caboo?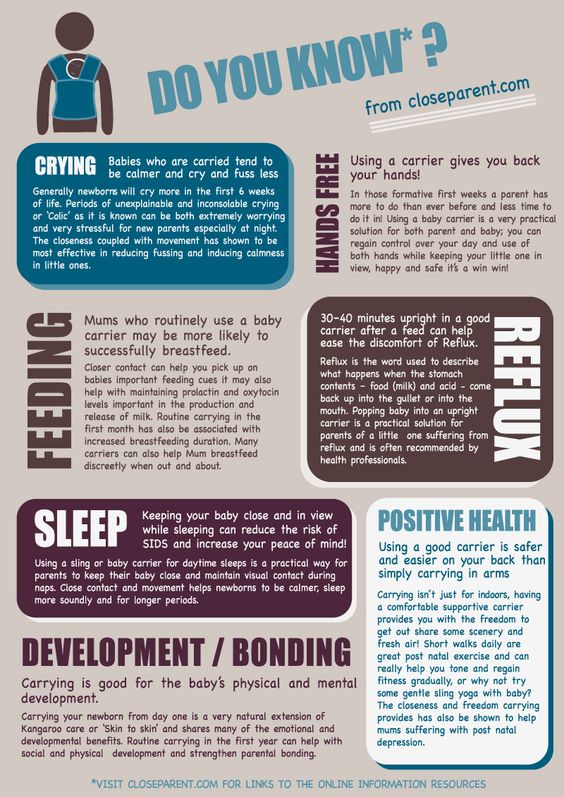 HOW ABOUT NEXT VISITING THE PAGE THAT WILL SHOW YOU WHERE YOU CAN PURCHASE OUR PRODUCTS...!!!
Benefits of carrying your baby
• Baby is soothed by parent's movements, closeness and heartbeat
• Wearer can maintain visual contact with the baby at all times for extra-reassurance in those first formative months
• Bonding is increased between parent and child
• Baby is better stimulated having a greater awareness and interaction with the world around them
• Reduced bouts of crying and so less stress for parent and child
• Keeps parent's hands free for other day to day tasks
• Ideal for use skin-to-skin contact, keeping baby warm and establishing breastfeeding

Why Caboo?
• Caboo (urban definition: to be close to someone) is the new name for the Close Baby Carrier range…
• Caboos are as simple with your new born as they are with nippers, whenever, wherever or however you use them.
• Great indoors, they will allow you to get on with your day whilst maintaining that all important reassurance for you and your baby or you can take a Caboo outside for some fresh air and to share some scenery.
Correct positioning explained
• Babies are born with a c-shaped spine called the total kyphosis. The spine takes about one year to straighten it is really important during this time when baby is carried that the spine is fully supported in this natural position and no excess pressure in place on one particular place.

• Baby should be carried in the correct physiological position "frog legged position" ie their bottom is lower than their knees. There should be at least a 90 degree angle at the knee .This is important for baby's developing hips as it reduces the weight and strain placed on them. This position can be achieved by spreading the wide fabric all the way to the back of baby's knees.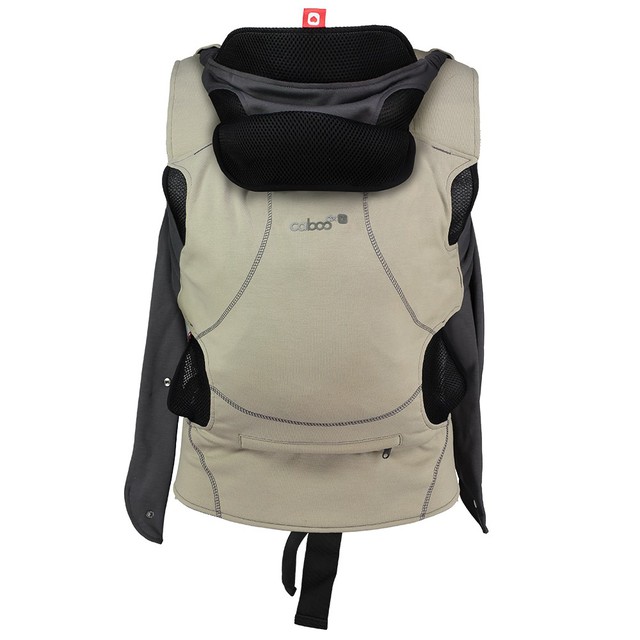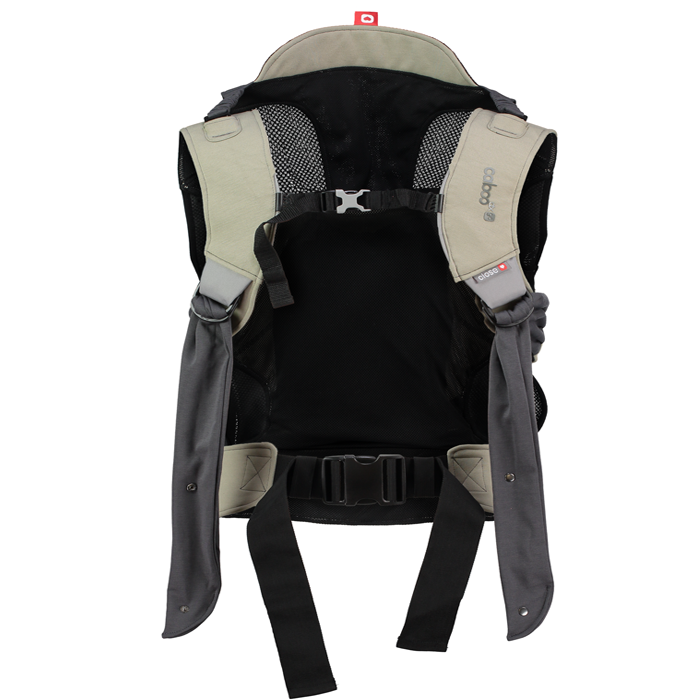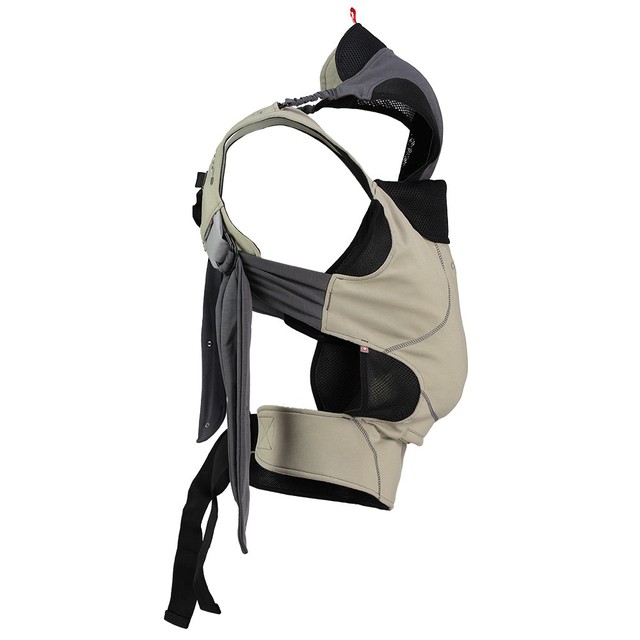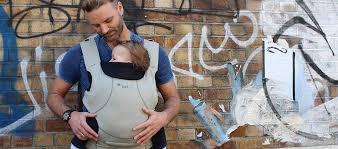 Caboo DXgo Carrier
Carry your little one perfect supported in the right carrier, at the right age and stage without any compromise. A Close carrier that is designed to pack small whilst allowing little ones to ride front and back. Designed to partner with our award winning Caboo range providing the next step in your carrying journey.
We have used our extensive experience to create the Caboo DXgo…A unique buckle style back carrier designed around you and your little one's needs. So now your growing nippers have a Caboo for every age and stage.
Why Caboo DXgo?
Caboo DXgo is light, portable, compact and perfect for urban explorers, beach combers and countryside adventurers. A carrier that can be used on both the front and back. You can start on the front and then flip to the back (from 8 – 36 months). It allows you to carry your little one, perfectly supported in exactly the right position as you transition from your newborn style carrier at any age or stage.
DXgo strikes the balance between comfort and practicality, without the compromise. Tailored for extended periods of wear yet small and light enough to pack down and store in your change bag so it is always on hand, which definitely makes close common sense!
Elasticated chest strap for additional comfort with padded shoulder and waist straps
*Hood provides excellent head and neck support at all ages and stages and full shade coverage for little ones
*Baby is held high in the 'frog-legged' position, which naturally places less weight and strain on developing hips
*The convexed leg gusset and flexibility of the fabric allows maximum knee to knee support later on whilst avoiding over spreading in little ones
*Neatly packs away into the clever little bag discreetly hidden away behind the zip, making it small and light enough to pop into your change bag
*Weight range 6.5kg – 20kg (approx) (6-36 months)
Outer layer; 70% polyester, 25% viscose 5% spandex, Mesh; 100% polyester, Foam; 100% polyethylene
The T.I.C.K.S. Rules for Safe Babywearing
• Keep your baby close and keep your baby safe.
• When you are wearing a sling or carrier, don't forget the T.I.C.K.S.